【緊急】台北的大衛粉絲看過來!我們等待了十年的這一刻終於來臨:Yes,8/13就是大衛粉絲聚會的好日子
第一個召集令:
8/13當天是自由入座,入場時間為12:30,所以我們約12點開始排隊準備進場
大家提早來的話可以排在一起,算是個演唱會前的小聚會
第二個召集令:
演唱會結束的時間約17:00,結束後請到統一星巴克 杭州門市店門口集合
地址:台北市中正區信義路二段1-1號(走法見圖)
大家見面討論去哪裡吃晚飯(如果意外撞到大衛就算我們運氣爆棚!)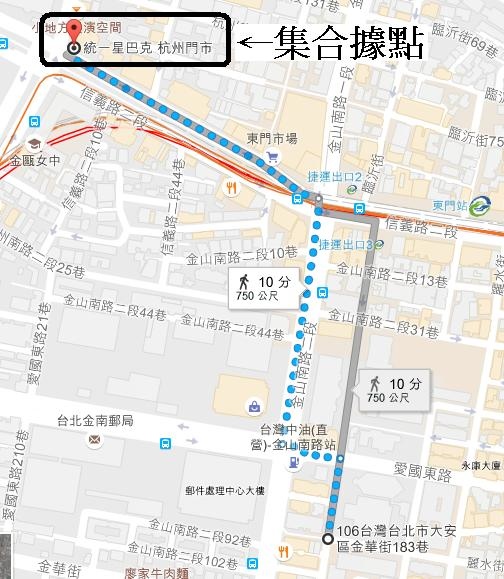 大家的票都取了嗎?若是還沒有票的?來複習一下8/13當天入場資訊↓
(資料來源:https://www.facebook.com/events/215921435475234/)
8/13入場辦法如下 To enter the venue on August 13:
無論你是預先取票或當天取票,抑或候補,皆需在會場外的驗票區完成驗票方得入場,驗票時間如下:
Whether you pick your ticket in advance or on the day of the event, or are holding a stand-by ticket, please present your ticket to the ticket-checking booths at the following hours before the event:
a.已線上預約者:受理時間為11:00~13:20,13:20前未完成驗票者,則視同候補者。入場時間為12:30~13:20,13:00前未入場者,則視同候補者。
For those who through online booking: please compete ticket checking between 11:00 and 13:20. For those who do not compete ticket-checking will be treated as standby. Admission time is between 12:30 and 13:20, for those who come after 13:20 will be regarded as standby.
  
b.候補者:受理時間13:25~13:50,提早或逾時皆不受理。
For those who are standby: please pick up tickets between 13:25 and 13:50, and complete ticket-checking and admission by 13:50, No service in advance or after the hour.