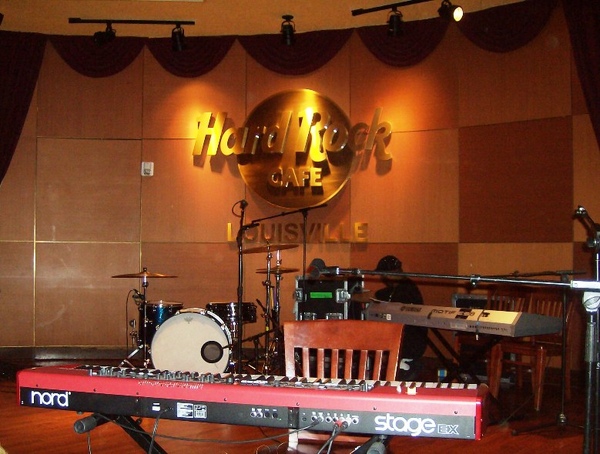 credit:fansofdavid
Fansofdavid的Jenny和Becky都去參加了Lousville的演唱會,他們對於大衛當天堅持不能錄影,錄音,拍照的解釋如下:因為大衛從來沒有嘗試過像這樣的演出,所以他希望當天的表演是完全屬於他和在場的觀眾的。總而言之一句話,將來還有任何甚麼他unplugged的演出,馬上買張機票衝過去就對了(這是Gen姐在對自己說)。
Unplugged = acoustic, stripped-down music from David Archuleta and his full band.
Unplugged = fans are unplugged as well: no cell phones, no cameras, no nothin', buddy.  Ray was adamant (several times) that any fan caught with a cell phone, camera, or recording devices of any species would be immediately escorted to the door, no second chances. 
So why no video or audio devices?  Because David Archuleta was trying something new–something he had never, ever done before: an entire concert in acoustic form. 
He wanted this experience to be intimate, just between he and the fans in front of him.  That is why there will be no pictures, videos, or audio posted here on FOD, and hopefully none will surface anywhere else.  This is David's wish.
We were all so close: Becky and I were 2 feet in front of him, right at the stage.  David made eye contact and sang to us and to so many other fans there last night.  He walked over the Chelsy and Ally and their beautiful grandma Lois (and her sister) and sang to them, holding their hands.  He paid SPECIAL attention to the little girls in front–a whole pack of 10 and unders who were miserably sick in love.
David has an incredible way of making everyone feel that he's paying special attention to them: you will hear "He sang so much right to me" over and over again when you read accounts of this concert.  And every fan is correct when they say that, bless his heart.  He's magic that way.